Fusion 2009
Fusion 2009 represented the third annual challenge competition which was hosted on Saturday 09th May, 2009. The competition was an exciting, physical and intellectually challenging sporting event that required courage, fortitude, stamina, commitment and teamwork.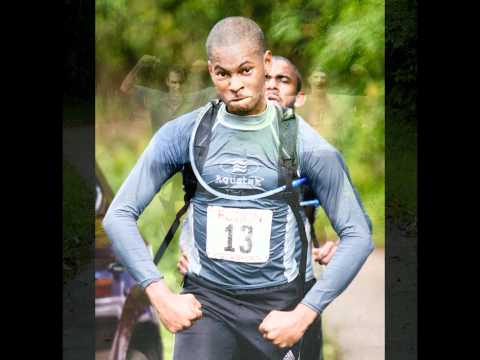 Forty-two (42) teams participated with four persons on each team. Each team was required to hike/hash selected mountain trails within Trinidad as well as complete a series of team- work/problem-solving activities.
Competitors were required to assemble at Morne La Croix for 5:00am where team gears, first aid and team names were checked and team numbers assigned. This year the kick-off was different as teams were required to engage in "divide and conquer" as their first challenge. Two members had to hike midway to Caura while the remaining members trekked in the opposite direction to Le Monde River. Completion times ranged from 1hr 16 mins to 2hrs 53 mins for the 1st part and 1hr 22 mins to 3hrs 15 mins for the 2nd part of this leg.
Upon completion, teams had to assemble at Rincon Road, Las Cuevas to trek to Habio Waterfall then to Caurita Ridge in St. Joseph. This trek required only 3 team members having to endure a constant hill climb for about 6 miles and then a relatively flat terrain for 5 miles. During this trek, teams had to answer 4 multiple choice questions with each incorrect answer resulting in time penalties. The completion times for this leg ranged between 1hr 54 mins and 4 hrs 15mins.
At around 5:00pm, teams (using 3 persons per team), were required to run for 5km from TGIF in a clockwise direction around the Queens Park Savannah and back to TGIF then proceed into the Cruise Shipping area at the Port Authority with their fourth team member. This leg of the event ranged from 19 to 44 mins.
The Port Authority of Trinidad and Tobago was the title sponsor and the event which was coordinated, planned and managed by Trail Masterz, was a tremendous success. The event received high kudos (email and word of mouth) from all participants especially the visiting teams as seen below.
Award
Company
Team
Sponsor
1st Place
Eco Adventures
Eco Adventures
Fusion
2nd Place
Deloitte
CT
Container Recovery & Billing
3rd Place
Port Authority
Junglist
Pilots Association
1st Port Team
Port Authority
Junglist
4 Gillete Fusion Hampers (M&D)
4th Place
The Ultimate Frisbee
The Ultimate Players
4 LJ Williams Hampers + 4 Subway vouchers
5th Place
Angostura Limited
Die Hards
Fusion
6th Place
BPTT
The Beasts
2 Unilever Hampers +1 Holiday Foods Hamper
7th Place
GDF Suez
GDF Suez
2 Large nature Valley Hampers + 2 Holiday Foods

Hampers

8th Place
Jai's Car Wash
Team Jai
1 Hand Arnold hamper +1 Oasis hamper + 4

Subway vouchers

9th Place
Port Authority
Jerry-A-Tricks
1 Holiday Foods hamper +1 Oasis Hamper + 4

Subway vouchers

 
TEAM SPIRIT
Port Authority
Chaotic Balance
4 Carib Hampers + 2 Angostura Hampers.
1st placed Female Team
Port Authority
Hotties in Pink
4 Johnson and Johnson's hampers +4 Spa gift

vouchers (Sanctuary)

2nd placed Female

Team

Central Bank of T&T
CB Amazons
2 St. Ives hamper (Agostini's)+ 2 small Nature

Valley hampers
Participating Teams
| Team # | Team Name | Entity |
| --- | --- | --- |
| 1 | 4-Sure | Port Authority of T&T |
| 2 | Alpha 1 | Petrotrin Trinmar Operation |
| 3 | Alpha Hashers | PCS Nitrogen |
| 4 | Beta Hashers | PCS Nitrogen |
| 5 | BG Gas Brains | BG Trinidad & Tobago |
| 6 | CB Amazons | Central Bank of T&T |
| 7 | CB Samurais | Central Bank of T&T |
| 8 | CB Spartans | Central Bank of T&T |
| 9 | Chaotic Balance (Crazy Strength) | Port Authority of T&T |
| 10 | Corkie's Casuals A | Corkie's Casuals |
| 11 | Corkie's Casuals B | Corkie's Casuals |
| 12 | CT | Deloitte |
| 13 | Die Hards | Angostura Ltd. |
| 14 | Earth Alert | Earth Alert |
| 15 | Eco Adventures | Eco Adventures |
| 16 | Fanatics | Port Authority of T&T |
| 17 | FS1 | Fluor Summit Alliance |
| 18 | FS2 | Fluor Summit Alliance |
| 19 | Fujitsu Ninjas | Fujitsu |
| 20 | GDF Suez | GDF Suez |
| 21 | Hotties in Pink – HIP Squad | Port Authority of T&T |
| 22 | Jerry-A-Tricks | Port Authority of T&T |
| 23 | Jumbie Multi Sport | Jumbie Multi Sport |
| 24 | Junglist | Port Authority of T&T |
| 25 | Lions Pride | – |
| 26 | NFM Bushketeers | NFM |
| 27 | Nu-Cru 1 | Nu-Iron Unlimited |
| 28 | Nu-Cru 2 | Nu-Iron Unlimited |
| 29 | Renegades | bpTT |
| 30 | Team – B | Vikings Club |
| 31 | Team Cold Sweat | Oscar Francois Limited |
| 32 | Team Jai | Jai's Car Wash |
| 33 | The Beacon Trail Blazers | Beacon Insurance |
| 34 | The Beasts | bpTT |
| 35 | The Mountain Cats | Micro Software Designs Ltd. |
| 36 | The School Masters | International School (ISPS) |
| 37 | The Ultimate Players | The Ultimate Frisbee |
| 38 | TSTT | TSTT |
| 39 | TTIT – Trekkers | Port Authority of T&T |
| 40 | Vikings | Vikings Club |
| 41 | White Oak Mix & Match | Angostura Ltd. |
| 42 | Yes We Can | Port Authority of T&T |
Official Results